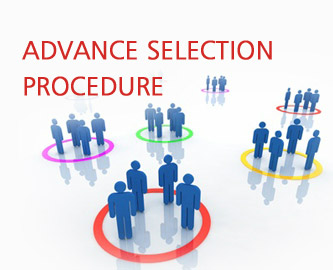 In today's highly competitive scenario it is actually very difficult to carve a niche for someone and keep competition way behind. We have endlessly endeavoured to keep to our high set standard so that our credibility in the market of being a reputed consultancy firm stays intact.
Our strong research driven process of getting under the skin of your industry, exploring your USP, learning to speak your tongue and understanding your culture is what gives us the edge to be successful in finding the right talent for your organization.
Strong client referral
Single window staffing solution
Pan India operation
Streamlined work culture
Highly advanced selection procedures
A well qualified and committed team
A team with at least 15 years experience in various field
Highly experienced head hunters across the country
Guaranteed turn around time
Substantial pre-screened talent pool
Poaching
Study Group data base
To assist us in the selection process and development we have the facility to utilize various psychometric assessment tools e.g. Saville & Holdsworth, DISC.
Every recruitment handled by Study Group ensures that lot of learning goes into the understanding of not only the particular position, but also your business and work-culture. Thus a consultative approach is taken while we provide recruitment solutions with lateral inputs.